[vc_row][vc_column][vc_column_text]
We believe in and carry out our day to day activities based on the values of :
* Integrity
* Honesty
* Respect
* Customer service excellence
* Responsiveness
* Value added services[/vc_column_text][/vc_column][/vc_row][vc_row][vc_column][vc_separator][/vc_column][/vc_row][vc_row][vc_column][vc_column_text]
Meet our team
Sri M L Nagesh
Sri B J Hemanth Kumar (B.E)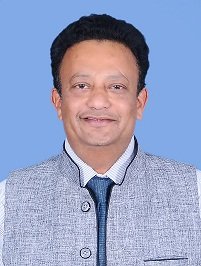 Partner Amacs India
DOB: 1964
Education Qualification
BE  Civil Engineer (1986 Gold Medalist)
MSc (Real Estate Valuations) Annamalai University  2018
Membership in Professional Bodies
1. Fellow
Institution of Valuers (IOV)
2. Member
Institution of Engineers
Additional Experience 

1. Production engineer in Sri Siddalingeshware Concrete Products, F.I.C Structures,C.A.D.A Mysore.
2. Production Chief in Sri Siddalingeshwara Enterprises, Industry at Nanjangud, RCC Electric poles, Chescom Division.
3. Projesct Co-ordinator in electrical turn key projects at Saligrama Sub Division, Chescom Division.
4. RGGVY Electrical Rural Projects at Madikeri.[/vc_column_text][/vc_column][/vc_row][vc_row disable_element="yes"][vc_column width="1/4″][vc_column_text]
Martin Moore
Executive Director[/vc_column_text][/vc_column][vc_column width="1/4″][vc_column_text]
Emily Austin
Marketing Director[/vc_column_text][/vc_column][vc_column width="1/4″][vc_column_text]
Donna Reed
Customer Care[/vc_column_text][/vc_column][vc_column width="1/4″][vc_column_text]
Russell Price
Creative Director[/vc_column_text][/vc_column][/vc_row][vc_row][vc_column][vc_separator][/vc_column][/vc_row][vc_row][vc_column width="2/3″][vc_column_text]
General Services Provided
1.To find and locate properties in accordance with the specification and cost of the Buyers/Sellers.
2.To arrange for site visits to the various properties.
3.To check the financial eligibility required by the financial institutions,and suggest The Best solutions.
4.To negotiate price and terms on behalf of buyers/sellers.
5.Prepare standard real estate documents for agreements.
Special Services provided MUDA/DTCP khata procurement
Alienation of agriculture land
Plan approval for alienated land
Registration of:

Partnership Deed
GPA(General power of attorney)
Sale Deed
Sale aggrement
Rental aggrement
Lease Deed
Will/Gift Deed
SPA(Special power of attorney)
JDA(Join development aggrement

Layout Survey and Mapping services.
[/vc_column_text][/vc_column][vc_column width="1/3″][vc_single_image image="2281″ img_size="medium"][/vc_column][/vc_row]